WeatherBELL
Forensic Expert Services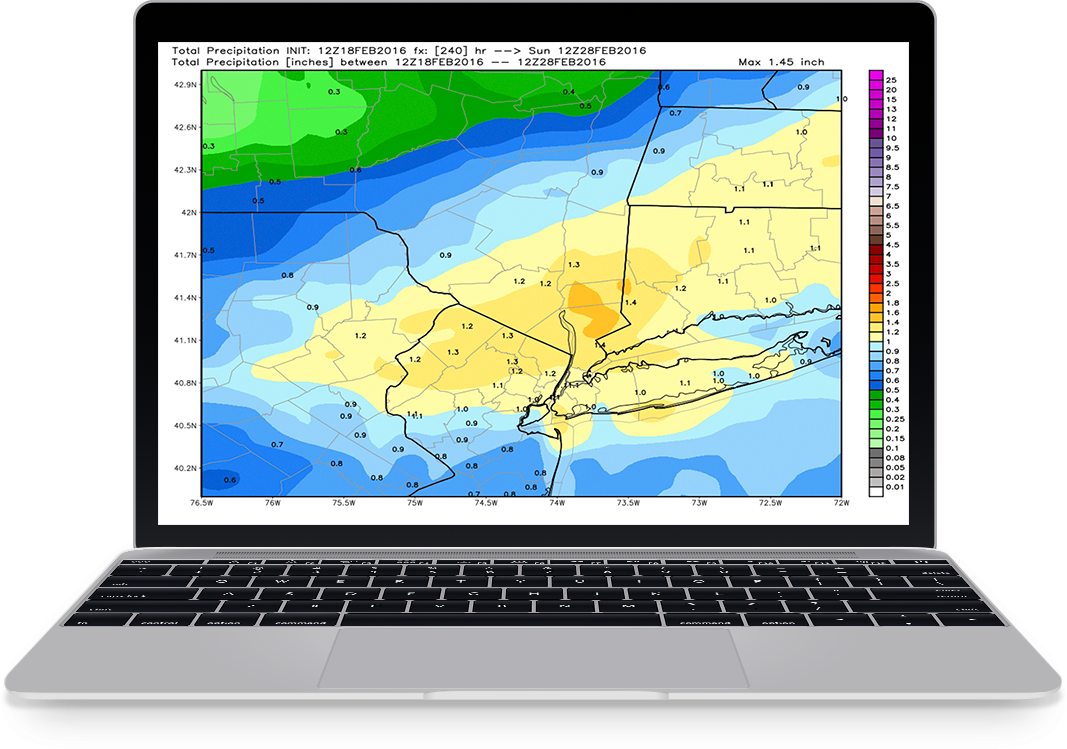 Credentials:

Mr. Thomas Downs, Director of Forensic Meteorology, graduated from Cornell University, Cum Laude, receiving his Bachelor of Science Degree in Atmospheric Science & Meteorology. Joseph D'Aleo is a Certified Consulting Meteorologist with over 40 years of experience in professional meteorology. Joe is a graduate of the University of Wisconsin with BS and MS degrees in meteorology and has an honorary doctoral degree from Lyndon State College in Vermont.

Experience:

Mr. Downs and Mr. D'Aleo have decades of combined experience assisting professionals and nonprofessionals by providing weather forecasts and analyzing archived weather data.

Knowledge:

Our forensic team is experienced in multiple areas of meteorology. Working with a wide range of clients allows our meteorologists to explain highly technical information in a way that can be easily understood by lay users.

Technology:

With the assistance of our cutting edge weather development team, WeatherBELL has the tools necessary to present your case in a more clear, professional, and visually impressive manner than anybody else.
Forensics Inquiry
Contact us below to learn more about our Forensics service