Final 2019 Summer Forecast
2 months ago
May 29, 2019
"Taking the tie" with the modeling.
Cool belly of the nation surrounded by warmth.

Some minor changes from earlier issuance.

No change to the Hurricane forecast.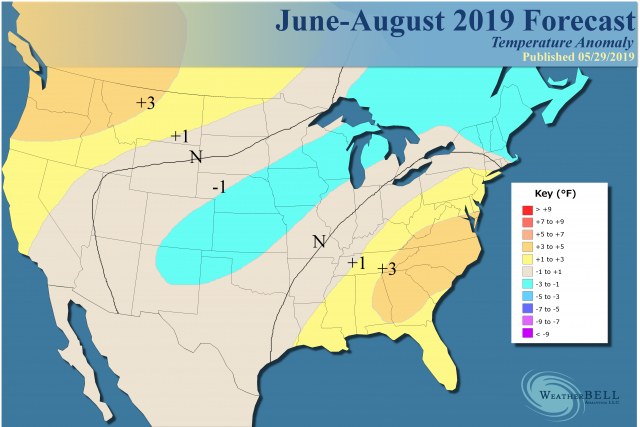 Analog: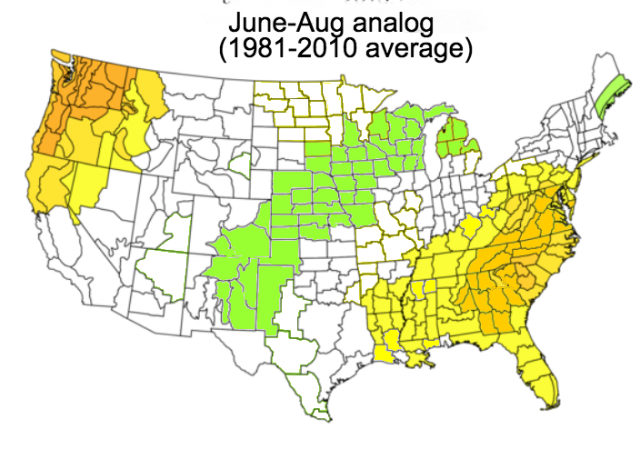 The main idea of the forecast remains unchanged from the earlier idea; however, we have to try to home in here, especially given we amplified the June forecast yesterday.
The relatively dry Southeast and warm water over the eastern Gulf of Mexico and off the East Coast have the Southeast primed for a hot summer. While nighttime lows will lead the way, the area most open to some excessive daytime maxes is likely over the Southeast, perhaps extending northward into the Ohio Valley and the Mid-Atlantic. Farther to the west, the wet ground will take its toll and keep things cooler during the day.
The summer forecast from the CFSv2 looks like this right now: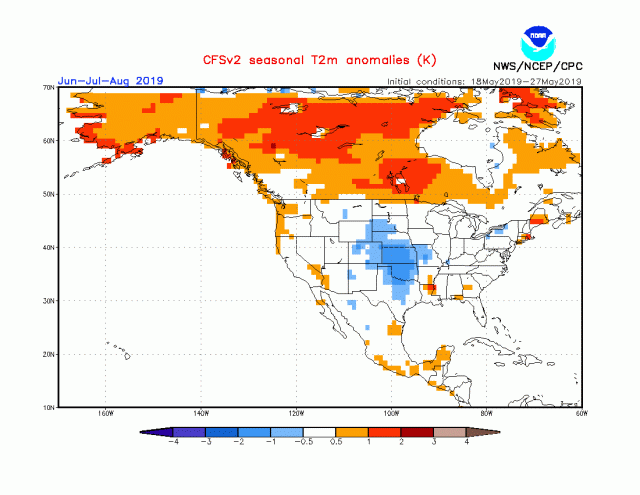 Since 2013 most summers have been cooler, but centered farther to the east than our forecast.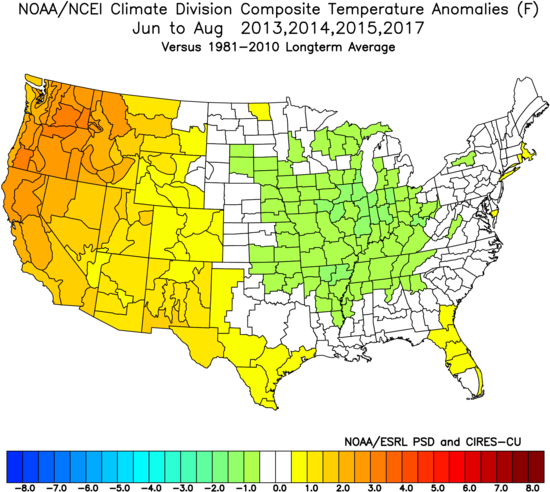 There is modeling that suggests the cool will be farther to the east like the analogs, and as we go through the summer we will have to home in on July and August.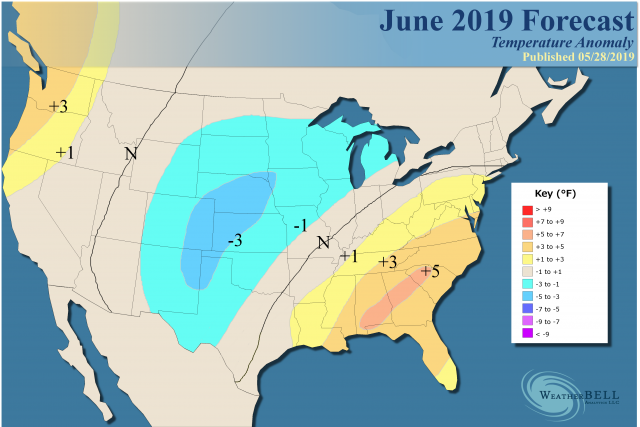 The sensible analog: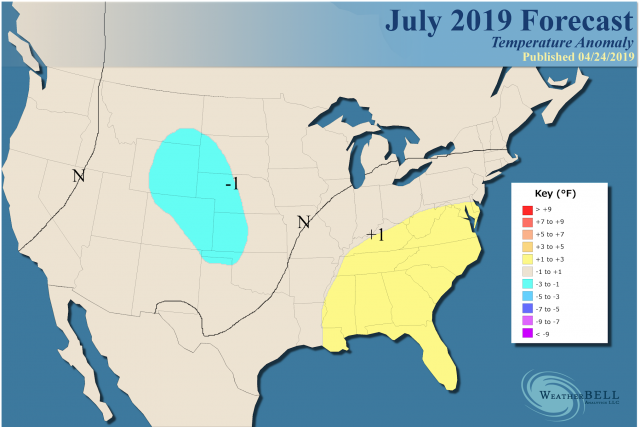 For July I am not going to make any changes, but we may have to cool it a bit father to the southeast and warm the West more. There may also be a +3 in the Southeast, close to where the warmest weather will be in June.
During July, Texas should dry. The Euro has leftover cool air in the Plains.
Analog: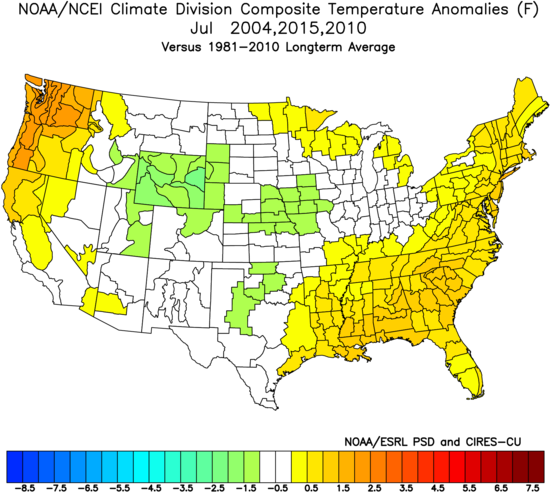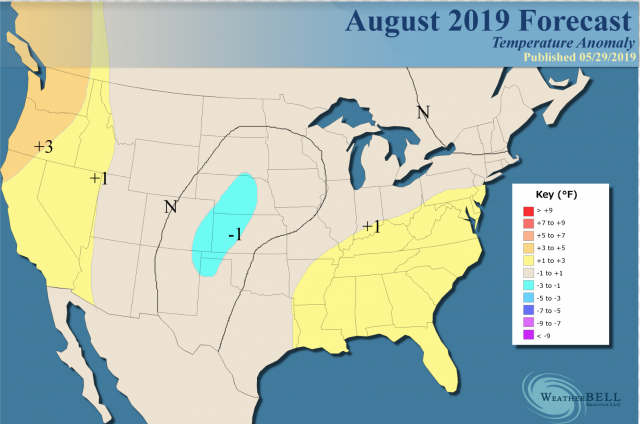 Analog: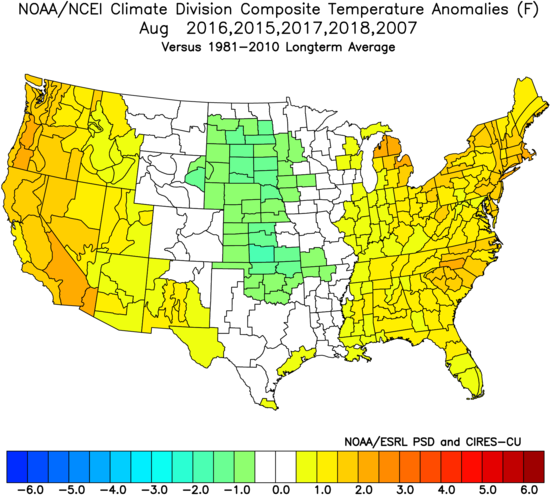 I look for August to "burn out" as far as the extremes go. A large area of a bit above with a lessening of the cool pool.
The Verdict
After an extreme spring, the forecast idea heads to the cooler temperatures in the same places it has rained the most this spring. I am not seeing a reason for the Southeast to get wetter than average, and given the dry ground and the persistence of the warmth, I think the Southeast will be hot. There is reason for warmth on the West Coast as that ridge starts coming back into the Northwest and may leave an underbelly back toward southern California that is less warm.